Client Profile
---
Senstate Technologies is a startup company in the field of environmental technology. The company has been established in 2020 and shortly became a member of RIC Gabrovo.
The company develops modern solutions in its own R&D software and hardware labs in the city of Gabrovo, with focus on solving problems in the environmental and climate fields as providing modern instrumentation that leverages technologies such as IoT, AI, BigData and precision sensing for variety of categories of the environmental state such as air quality, water quality, background noise, ambient radiation and more.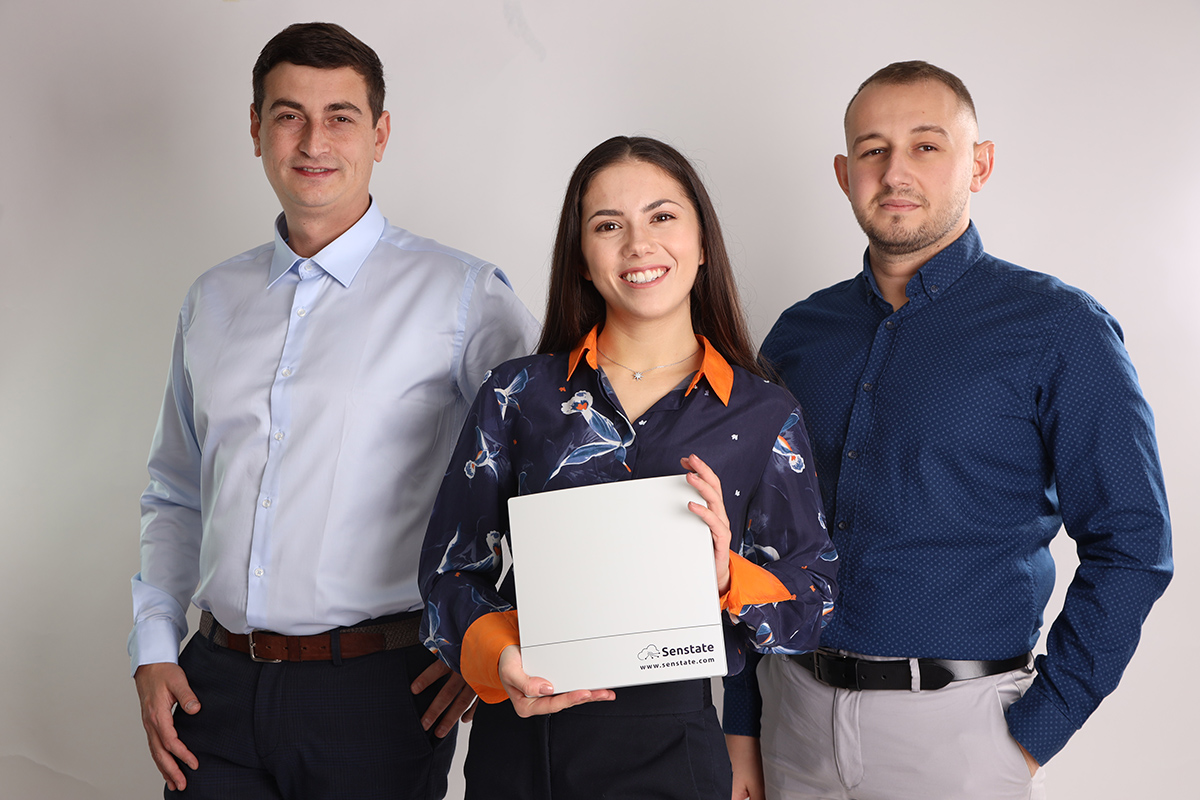 Client Needs
---
As every startup company, the establishment of initial network of contacts, pool of opportunities, access to decision-makers and involvement into ecosystems is a crucial part of the early growth stage. Validation of concepts in stages as early as possible is also crucial for properly established strategic planning.
Provided Solution
---
RIC Gabrovo took the opportunity to support the promising startup with dedicated support programme with the following components:
Pilot project initiative, in which RIC Gabrovo acquired alpha versions of the hardware and software systems and arranged full scale tests of the technologies on the territory of Gabrovo by locating data sampling points in three locations of the City with goal to test the solution in real environment;
Providing ecosystem access to partners of the RIC and the available contact network of the centre to speed up the building of awareness;
Providing organizational support and support for attendance in various events, such as the Innovation Explorer 2022, which was organized by other RIC Member – the Innovation Starter Box, as well as attendance.